Slide Block
Key Features
Fill the row: Slide a block left or right and drop it like it's hot!
Combo: Fill multiple rows in a sequence to gain combos and extra points!
Magnet: Magnets attract blocks like a moth to a flame!
Bomb Blocks: Ka-Boom! Where did all the nearby blocks go?
Stone Blocks: Hit it baby one more time!
Best Score: This is between you and you!
Leaderboards: This is between you and you or, you and others!
News!
Slide Block is recommended by Gameskeys as "Top Android Games To Tryout in February 2021"
---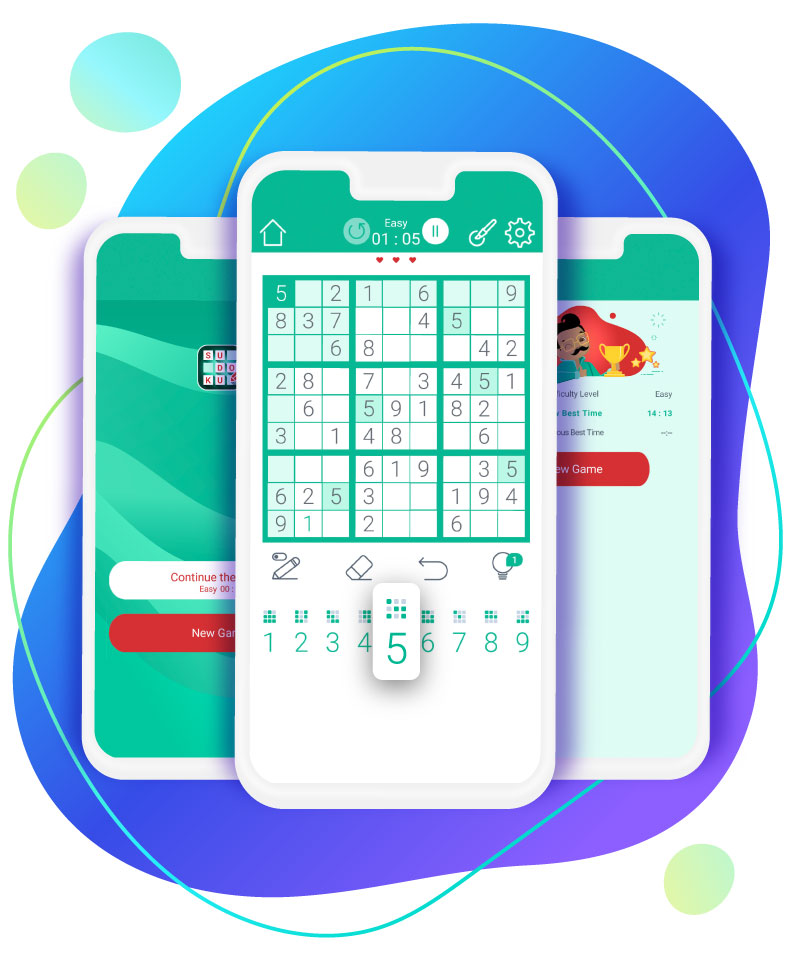 Sudoku Love!
Play the classic game with a sleek design!
Key Features
Key Dots: Map your progress and find the fastest way to finish the game
Notes: Use notes to keep track of the possible digits within a cell.
Hint: When feeling stuck use hint to get you going.
Eraser: Made a mistake? No worries!
Undo: Everybody wants to go back in time sometimes
Difficulty Levels: Wether you are a rookie or a pro, this app has you covered with 4 levels to choose from.
Best Time: This is between you and you! Beat your best time!
Themes: Sleek themes to choose from.
News! Our Sudoku got a review from freeappsforme.com! Check it out!